Quattordio Urban Art - Nessuna Frontiera
a book of Marco KayOne Mantovani and Alessandro Paolo Mantovani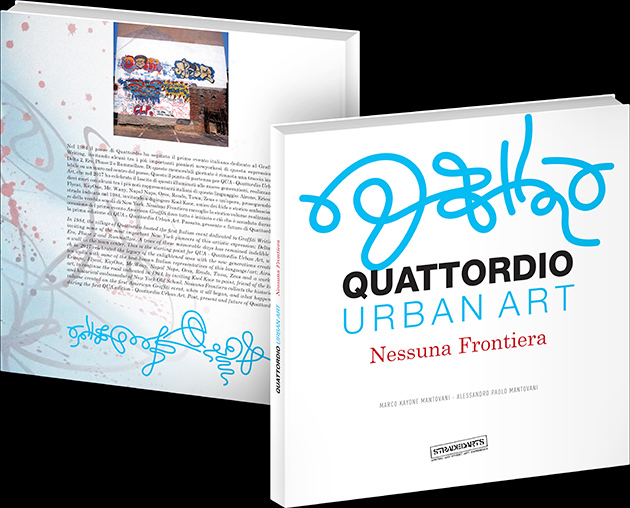 PRICE: € 40
Pag. 172 - Size: cm 24 X 24, Softcover - Language: Ita / Eng - Editor: Stradedarts © 2018
In 1984, the village of Quattordio hosted the first Italian event dedicated to Graffiti Writing, inviting some of the most important New York pioneers of this artistic expression: Delta 2, Ero, Phase 2 and Rammellzee. A trace of these memorable days has remained indelible on a wall in the town center. This is the starting point for QUA - Quattordio Urban Art, which in 2017 celebrated the legacy of the enlightened ones with the new generations creating ten walls with some of the best-known Italian representatives of this language/art: Airone, Ericsone, Flycat, KayOne, Mr.Wany, Napal Naps, Ores, Rendo, Tawa, Zeus and a work of art, to continue the road indicated in 1984, by inviting Kool Koor to paint, friend of the kids and historical ambassador of New York Old School. Nessuna Frontiera collects the historical volume created on the first American Graffiti event, when it all began, and what happened during the first QUA edition - Quattordio Urban Art. Past, present and future of Quattordio.



Vecchia Scuola - Graffiti Writing a Milano
a book of Marco KayOne Mantovani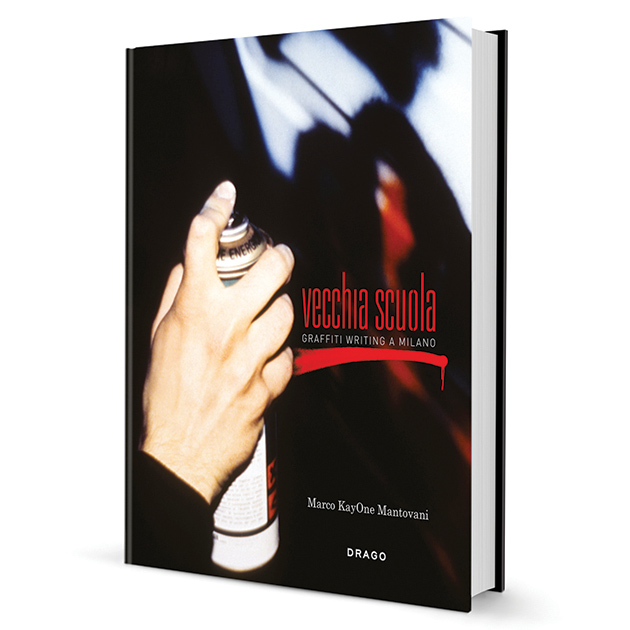 PRICE: € 60
Pag. 464 - Size: cm 25 X 29, Hardcover - Language: Ita - Editor: Drago 2017
Vecchia Scuola, a book that collects, tells and photographs the birth of the phenomenon of Graffiti Writing in Milan between 1980 and the early 1990s, seen through the eyes of the protagonists. Years in which Hip Hop and Graffiti Writing culture spread to Italy, laying the foundations for the development of a nationwide phenomenon that is now visible in all our cities. Our pioneers drive us through this photographic journey and tales of emotions, friendships and rivalries, but above all with so much creativity, originality and research, inspired by those American and European sacred monsters that preceded them. By publishing the works of these writers, who began their journey in those years, we hope to pay homage to this culture and its evolution. This book is dedicated to them, the ones who have made the history of Graffiti Writing in Milan.




KayOne Fine Art Giclée
Original Multiple of 10 copies by subject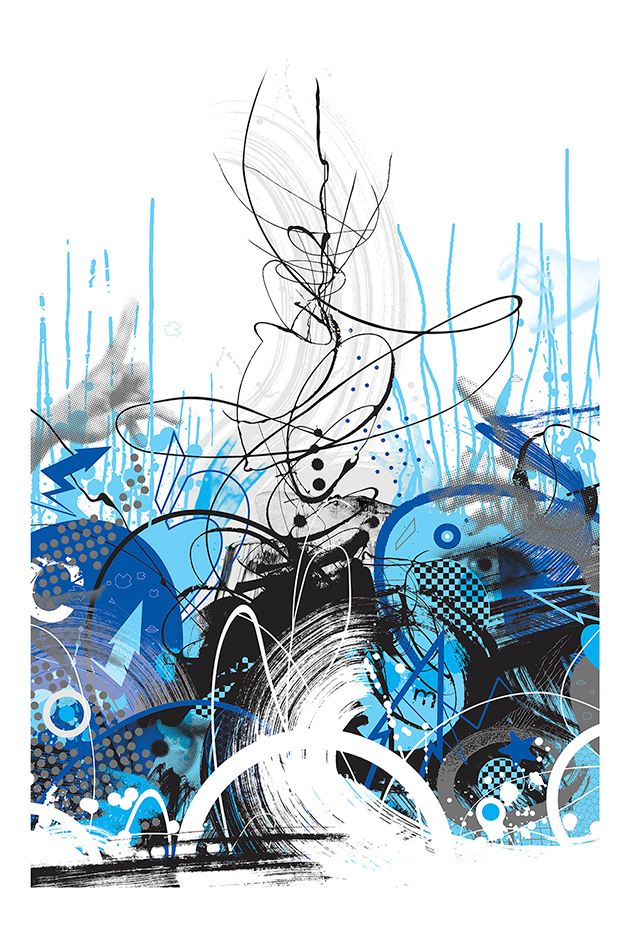 Title: Asteroids Blu, Original Multiple of 9 copies by subject - Signed and Dry Stamp
Size: cm 90 x 60, Paper William Turner Matt FineArt – Textured 310 gsm, 100% Cotton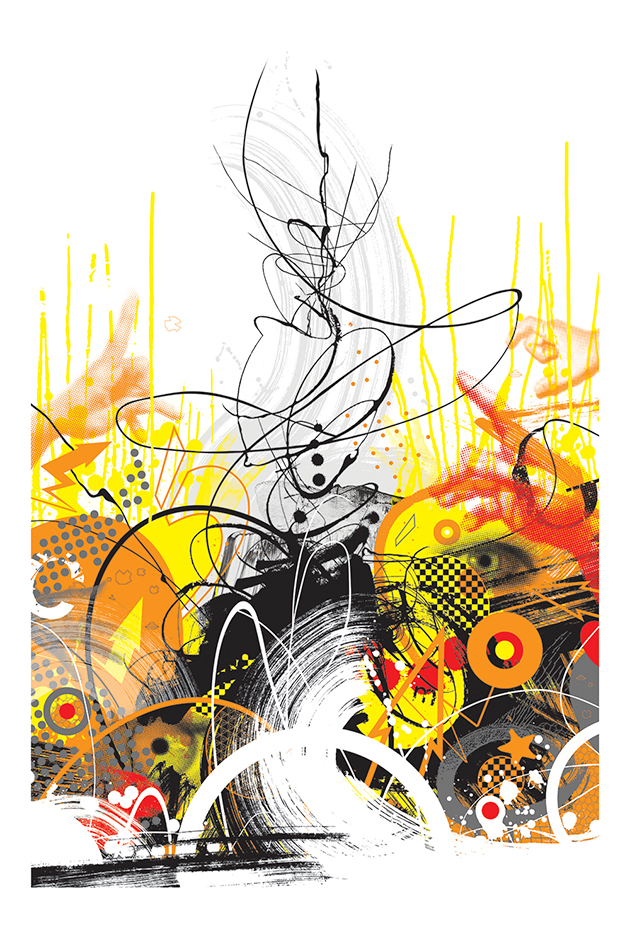 Title: Asteroids Orange, Original Multiple of 9 copies by subject - Signed and Dry Stamp
Size: cm 90 x 60, Paper William Turner Matt FineArt – Textured 310 gsm, 100% Cotton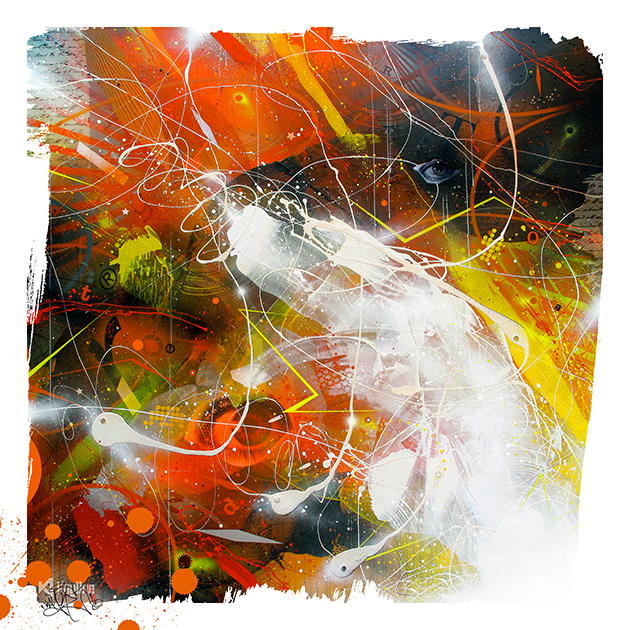 Title: L'origine della rete, Size: cm 60 x 60, Year: 2014, Paper: German Etching 310 gsm
Original Multiple of 9 copies by subject - Original work of art for the italian law - Signed and Dry Stamp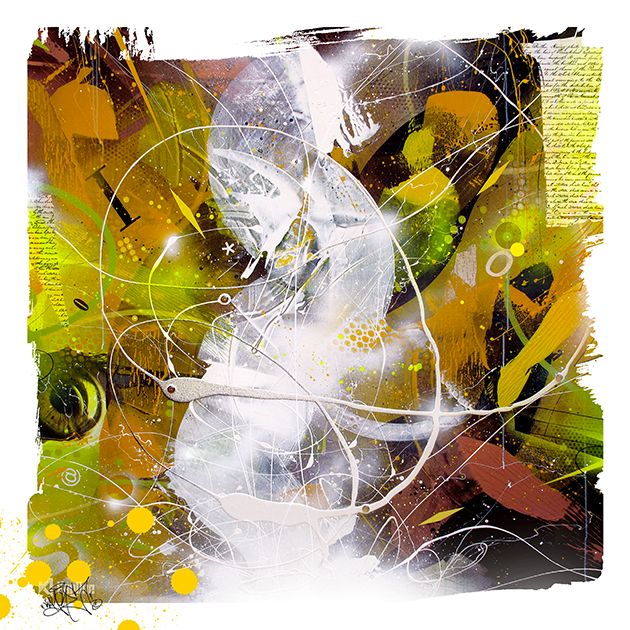 Title: Sirio, Size: cm 60 x 60, Year: 2014, Paper: German Etching 310 gsm
Original Multiple of 9 copies by subject - Original work of art for the italian law - Signed and Dry Stamp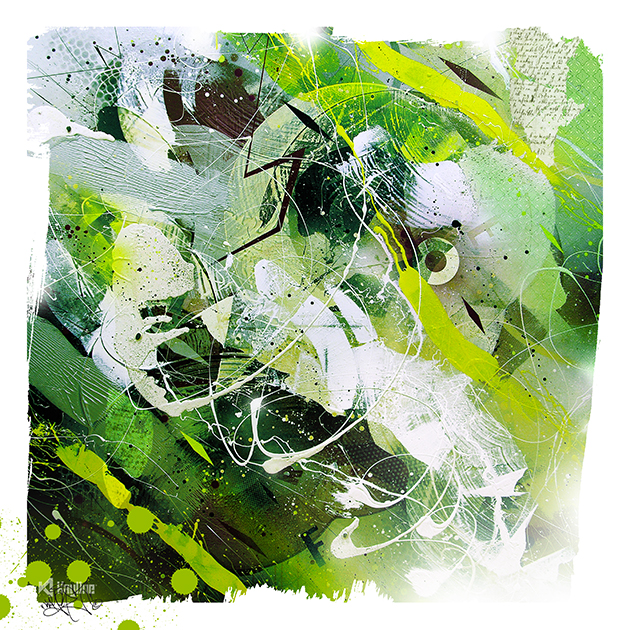 Title: Natura Sottomessa, Size: cm 60 x 60, Year: 2014, Paper: German Etching 310 gsm
Original Multiple of 9 copies by subject - Original work of art for the italian law - Signed and Dry Stamp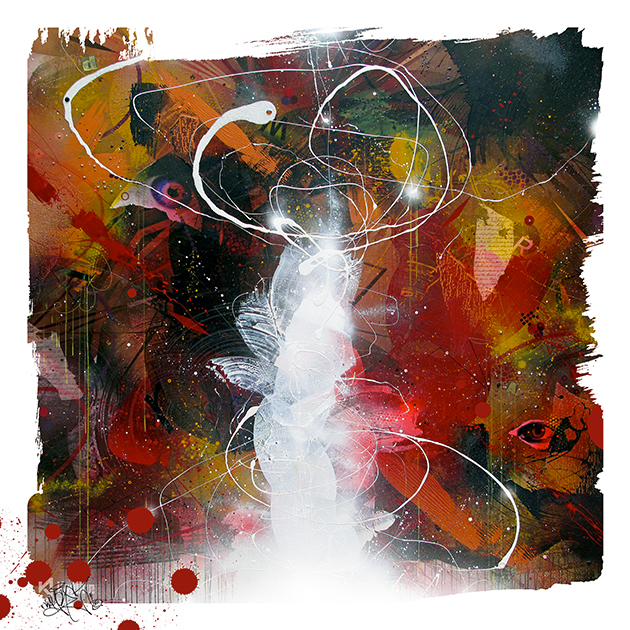 Title: Reattore quattro, Size: cm 60 x 60, Year: 2014, Paper: German Etching 310 gsm
Original Multiple of 9 copies by subject - Original work of art for the italian law - Signed and Dry Stamp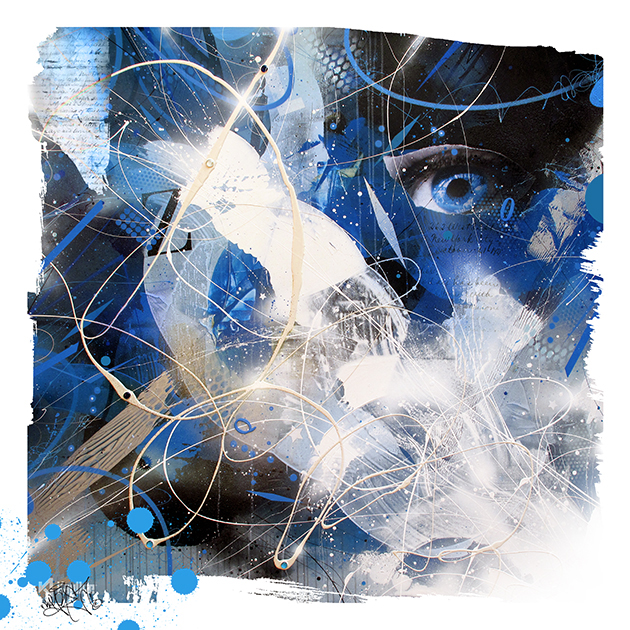 Title: Acquario, Size: cm 60 x 60, Year: 2014, Paper: German Etching 310 gsm
Original Multiple of 9 copies by subject - Original work of art for the italian law - Signed and Dry Stamp



Flo-Master T-Shirt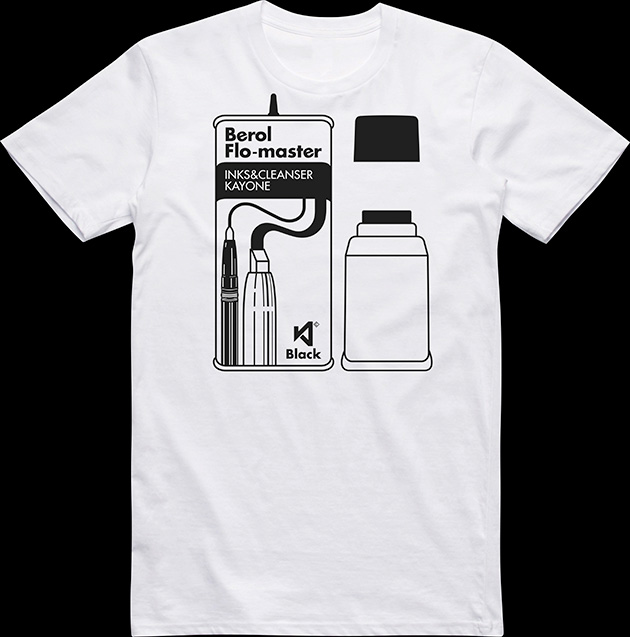 Vecchia Scuola T-Shirt